NLP (Natural Language Understanding) is a complementary tool to RPA (Robotic Process Automation), especially when it comes to large volumes of data. The automation of repetitive tasks is a common concern for many companies, especially regarding the assurance of data efficiency and integrity. While many companies resort to RPA (Robotic Process Automation), AI solutions with NLP can help bring more efficient results, complementing or enhancing the results of RPA.
In these situations, Artificial Intelligence (AI) can be a valuable tool to help companies overcome this challenge. By implementing automation solutions with AI, companies can leverage advanced machine learning techniques with NLP (Natural Language Processing). This allows companies to understand and interpret natural human language, making it easier to process textual information.
NLP Success Case
One example is our success case at Ferreira e Chagas Advogados. This renowned office manually processes around 5,000 publications per day, amid half a million active cases. We developed an NLP-based classification solution to read and interpret these publications, identifying the type of decision and, consequently, the deadline for action.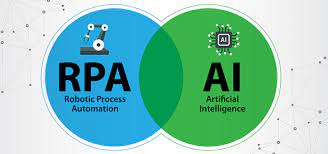 One notable advantage of NLP-based Artificial Intelligence is that, regardless of the volume of publications, it is able to handle the task. In addition, there were cases where more than 20,000 publications were processed in a single day, a volume that would be impossible for humans to absorb so quickly. Another relevant point is that AI allows for the release of time and resources for other important and strategic tasks, improving the overall efficiency of the company.
In the case of Ferreira e Chagas Advogados, the workload of 33 lawyers decreased by 70%, which increased the team's productivity and generated more time for them to dedicate to other important activities. In addition, the use of AI significantly reduced the time needed to process and classify publications. All of this allowed the company to react more quickly to changes in the regulatory and business environment.
Therefore, AI based on NLP is a promising solution for companies looking to automate repetitive tasks and deal with large volumes of data. By leveraging this technology, companies can improve the efficiency, productivity, and accuracy of their operations, while freeing up their employees to focus on more strategic activities.
In summary, AI automation with NLP brings several benefits, including increased efficiency, cost reduction, improved productivity, and customer satisfaction.
Hop AI has expertise in helping companies implement customized AI solutions to automate repetitive tasks, meeting their specific needs and helping to achieve their business goals.
Transform your reality with Artificial Intelligence at scale!
Goodbye repetitive and tiring tasks! AI is now!