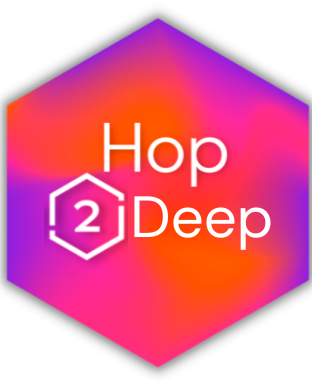 Hop to Deep Consulting offers an intensive experience that combines elements of Product Discovery and Customer Development to validate and develop AI solutions aligned with market needs and your customers' needs.
We work together with your technical team and business area to minimize risks and ensure the viability of your AI projects.
Consultancy
Hop-To-Deep (H2D)
Get a technical feasibility analysis and reduce risks with AI investments. Validate and develop innovative AI solutions through proven Product Discovery and Customer Development techniques for AI.
Interested in doing the Hop-to-Deep? Leave your information and we will contact you.
Our collaborative approach includes:
Identification of opportunities: We investigate the market scenario and your customers' specific needs, identifying gaps and opportunities for the development of innovative AI solutions.
Generation and validation of hypotheses: We generate hypotheses about possible AI solutions based on our findings and validate them through market research, customer interviews, and usability testing.
Strategic planning: We present a detailed action plan to ensure the continuous success of the AI project, addressing technical, market, and adoption issues by the team and customers.
Throughout the Hop-to-Deep Consultancy, we deliver the following results:
Detailed analysis of market opportunities and needs of customers
Validation of hypotheses and refinement of AI solutions
Monitoring reports and performance analysis
Strategic action plan for implementation and scalability of the AI solution
During the development and validation process, we are committed to pivoting and evolving the idea as necessary to achieve the final goal defined by the client. This flexible approach allows us to adapt the AI solution to changes in market conditions and customer needs, ensuring the delivery of an effective and successful solution.
Want to know more? Contact us.
Join us on an unforgettable journey to take your organization to the next level with AI!