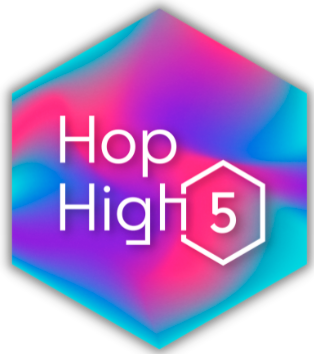 Discover how to collaboratively identify and develop the main Artificial Intelligence (AI) opportunities in your organization.
Join leaders and managers from different areas and departments of your organization in the Hop High Five workshop and discover how AI can provide innovative opportunities and impactful solutions to elevate your company to a new level of excellence.
Workshop
Hop-High-Five (HH5)
Discover and develop AI opportunities for your business. Collaborate, learn, and create AI solutions with Design Thinking and the AI Canvas.
Interested in participating in Hop-High-Five? Leave your details and we'll get in touch.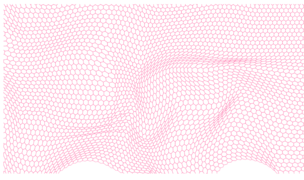 Level up AI knowledge with stakeholders in your organization
Collaboratively identify and develop a prioritized list of key AI initiatives for your organization
Learn to use Design Thinking and AI Canvas methodologies to identify new opportunities
Evaluate the feasibility of starting an AI project to gain benefits in a few months
Who is this workshop for?
This workshop is recommended for groups of up to 12 people, including representatives from interested business areas and the technology and data team. A maximum of four business areas should participate in each workshop, with 2-3 representatives per area. It is essential that a decision-maker be present and participate throughout the event to define priorities when necessary.
How to successfully deliver AI projects
Identify goals and opportunities for AI in your organization
Create and present the AI Canvas pitch for selected use cases
Build a suggested roadmap for AI implementation in your company
Hop High Five is delivered in up to four in-person days, lasting four hours per day. The process includes theoretical leveling on AI for all participants and the practice of AI use case evolution. Before the workshop, the tools to be used, the infrastructure provided, and the profile and involvement of each participant will be defined.
Overview training on how to successfully deliver AI projects
Defined goals of the AI and Advanced Analytics Journey
Mapped AI opportunities (use cases)
AI Canvas of key opportunities
Final executive presentation of selected use cases
Suggested roadmap presentation
"The workshop not only added and leveled up the knowledge of the project participants, but also played an important role in expectation alignment and change management. It really is an indispensable phase to obtain success during project execution."
"The event format is very good, focusing on concepts and allowing even people who are not familiar with programming or have a history with artificial intelligence to participate, understand, and engage in putting artificial intelligence in our daily lives. Very good!"
"Simply the best... Brings an understanding based on real solutions that solve recurring themes in organizations, which allows a direct and clear correlation of AI application."
"The Hop High Five was a unique experience, adding knowledge and AI practice within our work. Thinking differently, within the normal, to improve the present and shape the future was incredible. Congratulations to HOP and FC for the event. Let the fruits come and much more work!"
Want to know more? Get in touch.
Don't miss this opportunity!
Join Hop-High-Five (HH5) and immerse yourself in a collaborative and creative process to discover memorable possibilities and insights. Join us on an unforgettable journey to take your organization to the next level in AI!